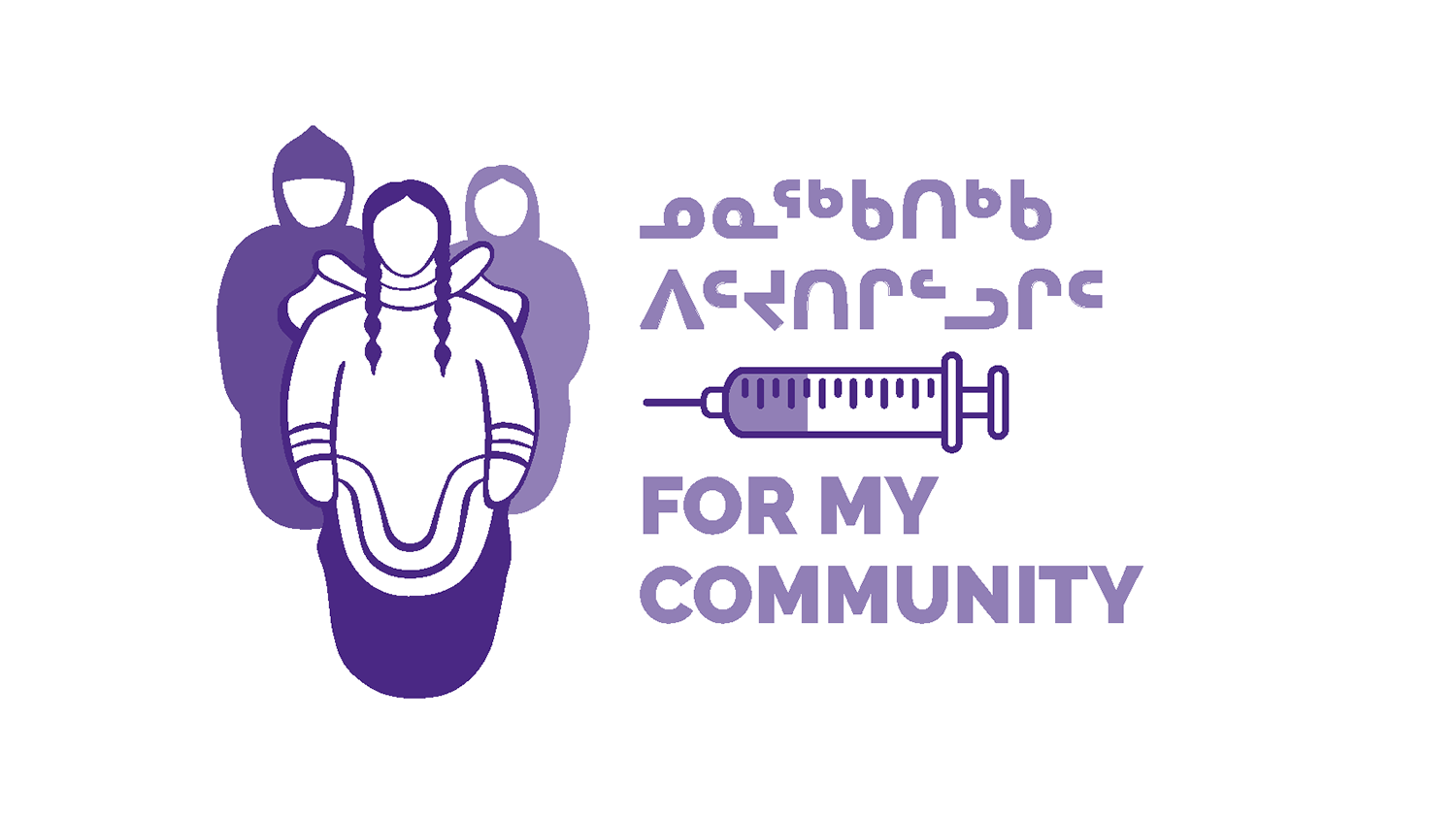 In January, Pauktuutit launched a public awareness campaign to increase understanding of the safety and effectiveness of the vaccines approved for use in Canada among Inuit. Funding for the campaign was provided by Women and Gender Equality Canada (WAGE). The multi-faceted initiative includes newspaper and radio ads, social media content, and the distribution of 5,000 masks across Inuit Nunangat and urban centres, including in Ottawa, Montreal, Winnipeg and Edmonton.
The newspaper ads – featuring the campaign's unique logo, targeted messaging and testimonials from President Kudloo and other strong Inuit women – are running in seven print and digital publications across Inuit Nunangat. The campaign's testimonial video clips feature personalized stay safe messages from Inuit women across Inuit Nunangat. Prominent social media influencer and Young Inuk Woman of the Year, Annie Buscemi, recorded the first clip in the series, sharing the importance of vaccines for Inuit – particularly young people hoping to protect the Elders in their lives.
To premier this video message and promote the midpoint of the Vaccine Awareness campaign, a press release was distributed to media and President Kudloo hosted Pauktuutit's first-ever virtual news conference on March 17 via ZOOM from Baker Lake, Nunavut. In addition to Annie herself, WAGE Minister Maryam Monsef, CIRNAC Minister Carolyn Bennett, Northern Affairs Minister Dan Vandal, Associate Finance Minister Mona Fortier, and MP Pam Damoff – the Parliamentary Secretary to Indigenous Services Minister Miller – participated in the news conference. Special guests from the medical community also provided their perspective on the importance of vaccines for Inuit, including Dr. Evan Adams, Deputy Chief Medical Officer, Indigenous Services Canada, and Connie Siedule, Executive Director of the Akausivik Inuit Family Health Centre in Ottawa.
COVID-19 Public Service Announcements
Posters & Campaign Collateral