Pilimmaksarniq: Engaging Men and Boys in Reducing Violence Against Women and Girls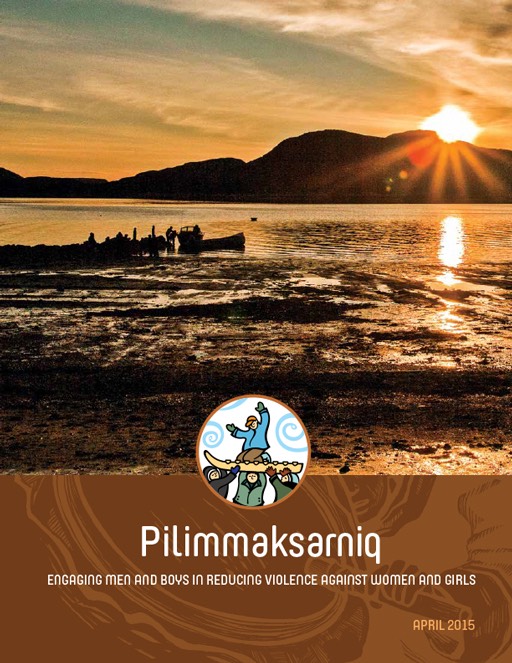 Project Description
Pilimmaksarniq is the result of a two-year Engaging Inuit Men and Boys in Ending Violence Against Women and Girls project meant to increase awareness and to strengthen coping skills among Inuit men and boys in an effort to reduce gender-based violence within Inuit communities. The tool-kit is a set of documents that provide the information necessary to:
Help assess community and individual readiness for healing and change;
Identify a natural helper;
Go about initial training and networking;
Start a men's group;
Develop a group framework;
Hold exercises and activities with participants to address issues such as self-awareness and self-esteem, anger, jealousy, unresolved trauma, etc.;
Calculate program costs; and
Organize program details such as, possible places to find funding, how to access the funding, finding a physical location, etc.
Project Details
Department Abuse Prevention
Year Published 2015
Also Available in Inuktitut