Violence Prevention Campaign for Inuit Children – Communication Plan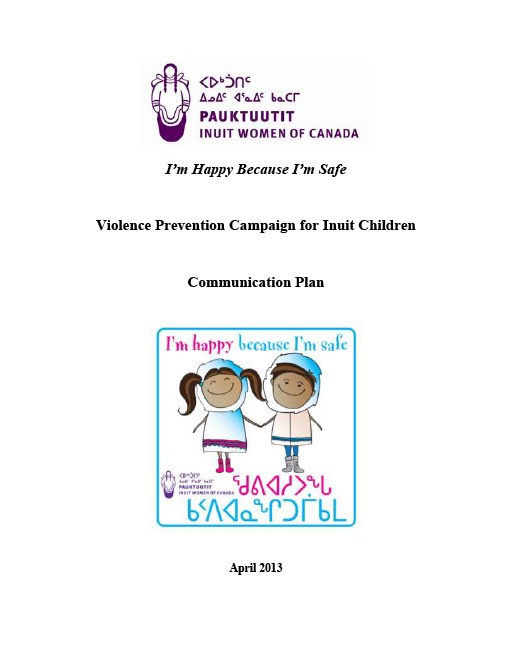 Project Description
Family violence and abuse are serious, ongoing issues that afflict every Inuit community in Canada at rates much higher than those in the south. Children are one of the most vulnerable groups impacted by violence and abuse or become victims. Data collected by the Qanuippitali Inuit Health Survey in Nunavut (2012), indicate that:
31% of respondents experienced severe physical abuse as children; and
52% of women and 22% of men reported having experienced severe sexual abuse during childhood.
Project Details
Department Abuse Prevention
Year Published 2013
Also Available in Inuktitut