Business Workshops
Creating and running a business requires many different components, tools and resources. Operating a business in the North is especially a unique situation and can be difficult. As such, there is a need for Inuit-specific, culturally relevant supports that can help Inuit women get started in their business ventures and/or expand their businesses.
These business development workshops have been created to help Inuit businesswomen, at all stages, strengthen their ideas, products and services. The workshops cover the basics of running a business anywhere in Canada, including the North, as well as insights from Inuit businesswomen on what helped them get started.
The specific topics presented in the business development workshops include:
Business Plan
To start a business, a business plan should be created to stay organized and for future reference and potential financial support . This video will help guide those who want to create a business plan.
E-Payments
Here you will find safe and secure ways to do your financial transactions.
Facebook Marketplace
Facebook Marketplace is a popular domain to sell items. This video guides you through creating a business page and creating posts.
Online Banking
When owning a business, it's very important to have a financial plan. Here you will learn how to open a business account through your bank.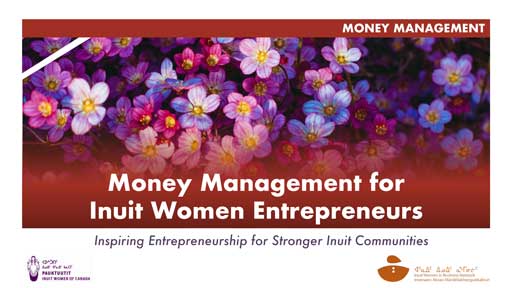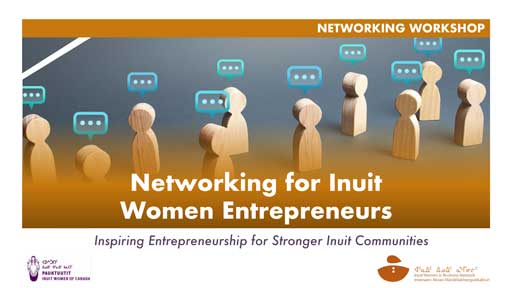 Check out all these tools! All of the resources here were requested by Inuit businesswomen who found they needed some help – best of all, they're all free to use! We hope these can help you too, but if you are looking for a resource you don't see here, let us know. We are always looking to update existing resources or create brand new ones.