Board of Directors 2022-2023
Gerri Sharpe was named President at our board meeting in March 2022.
Following the special Board of Directors meeting on April 12, we are pleased to announce the following additions to our leadership team.
Nancy Etok, representing Ungava, Nunavik, was appointed as the Vice-President.
Malaya Zehr, Urban representative, was appointed as the Secretary-Treasurer.
Gerri Sharpe
President
Gerri is the eldest daughter of Mauti Qitsualik, born in Yellowknife and who's home town is Gjoa Haven. She has lived all across Canada, and now calls the NWT home.
Mother of two and grandmother of three, she has been an advocate for women and children in the NWT, serving on the Inuvik Transition House Board for over seven years. When living in Inuvik, Gerri spent many years on the Inuvik District Education Authority, the Beaufort Delta Education Council, five years with the NWT Human Rights Commission and many working groups.
Gerri is also an artist who works with seal skin, muskox wool and beads to create traditional clothing and art. She also spins her own qiviut from wool harvested from muskox.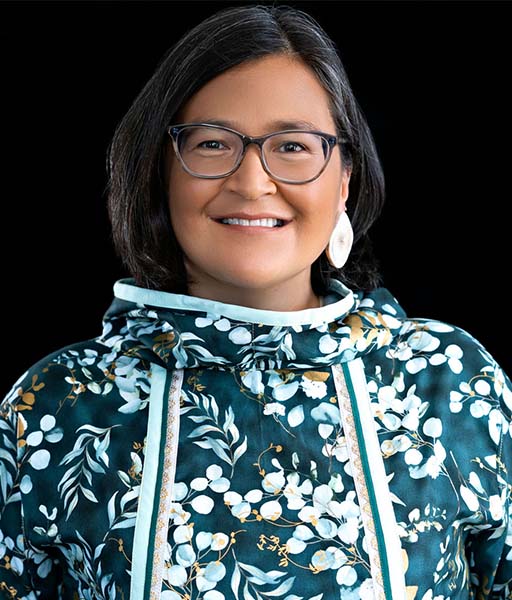 Nancy Etok
Vice-President
Representing Nunavik, Ungava, Nancy Etok is the vice-principal at Ulluriaq School in Kangiqsualujjuaq, Quebec. Empowering youth is one of her main goals. She loves being connected to the land and enjoying the incredible place where she lives. Nancy particularly enjoys ice fishing.
Nancy feels honoured to take on the Vice-President's role at Pauktuutit.
She feels that she and the other women will be able to pass along the unique Inuit strength, resilience, and pride to the youth in our communities.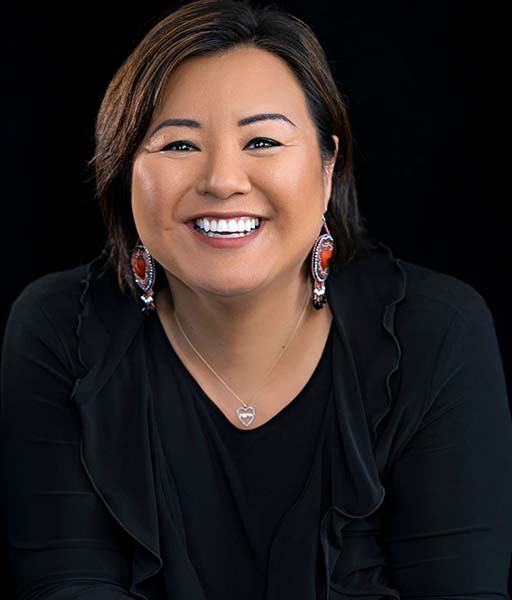 Malaya Zehr
Secretary-Treasurer
Originally from Iqaluit, Nunavut Malaya Zehr is currently the President of Larga Baffin boarding home in Ottawa, ON. She and her husband, Tim, own a consulting business. They currently live in Gatineau, Quebec. She has three grown children, three stepchildren and four grandchildren.
Malaya has served on many boards, gaining over 20 years of experience in administration, human resources, finance and audit committees, and especially in Board governance. She recognizes the need for growth, mentorship, guidance at all levels, and most importantly, communication of our Inuit culture and history.
Urban, Happy Valley-Goose Bay – Vacant
Nunatsiavut – Vacant
Nunavik, Ungava – Nancy Etok
Nunavik, Hudson – Brenda Epoo
Nunavut, Iqaluit – Nancy Mike
Qikiqtani South – Vacant
Qikiqtani North – Vacant

Kivalliq – Esther Aglukark-Powell

Kitikmeot – Jeannie Ugyuk

Inuvialuit – Michelle Gruben

Urban, Yellowknife – Gerri Sharpe

Urban, South-East – Martha Flaherty

Urban, South-East – Malaya Zehr
Youth, Inuit Nunangat – Alyssa Carpenter
Youth, Urban – Paige Kimiksana-Kreps
President – Gerri Sharpe, Urban, Yellowknife
Vice-President – Nancy Etok, Nunavik, Ungava
Secretary-Treasurer – Malaya Zehr, Urban, South-East