Human Trafficking Laws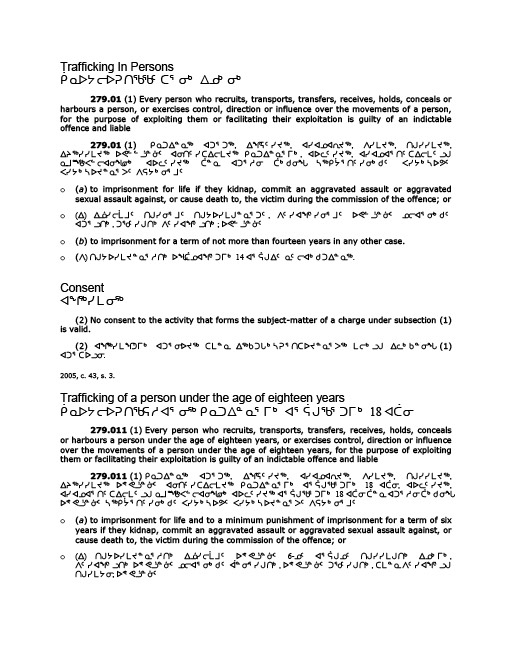 Project Description
In late 2012, Pauktuutit was made aware of over 40 cases of Inuit women being trafficking through Ottawa alone. Since learning of this, Pauktuutit has made human trafficking a priority issue in the Abuse Prevention department, and the Board of Directors has held several teleconferences to discuss human trafficking since early 2013.
In March 2013, a workshop was held with Inuit women from across Inuit Nunangat at its Annual General Meeting. The workshop was intended to begin to raise awareness of the issue, and seek advice on how best to begin to raise this issue with Inuit generally. Discussions included how Inuit women and girls are uniquely vulnerable to human trafficking in the North and urban centers like Ottawa, what information gaps exist, and what supports and services are currently available for victims. Participants also watched a video presentation of an Inuk woman talking about her own experiences and the unique vulnerabilities of Inuit women and girls.
Among the conclusions from the workshop were recommendations for more online safety information and awareness for parents and their children, using social media for anti-human trafficking awareness, and addressing the root causes of violence that make Inuit vulnerable to human trafficking.
Project Details
Department Abuse Prevention
Year Published 2014