OTTAWA, March 15, 2022 – Pauktuutit has officially announced a change in executive leadership on their Board of Directors. At their board meeting on March 10, elections were held to fill the vacancies for the positions of President and Secretary-Treasurer.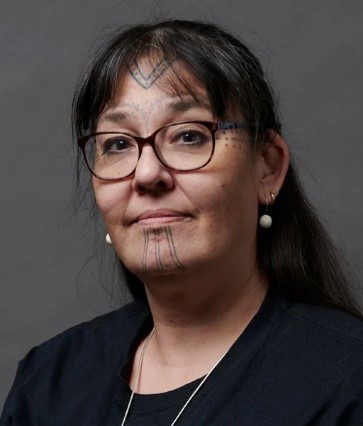 Gerri Sharpe was acclaimed to the position of Interim President for a one-year term. Gerri was previously the Vice-President of Pauktuutit and was elected to represent Yellowknife. The eldest daughter of Mauti Qitsualik, Gerri was born in Yellowknife and makes her home in Gjoa Haven. She has lived all across Canada and now calls the Northwest Territories home. Mother of two and grandmother of three, she has been an advocate for women and children in the NWT, serving on the Inuvik Transition House Board for over seven years. When living in Inuvik, Gerri spent many years on the Inuvik District Education Authority and the Beaufort Delta Education Council, five years with the NWT Human Rights Commission, and participated in many working groups.
"I hope to be able to fill the big shoes left for me and to support all the work that Pauktuutit is doing. I am honoured by the trust put in me. I am also excited by the work that is ahead of us. With the team Pauktuutit has, we will be doing great things," said Gerri. "My ambition is to help Pauktuutit have a voice at the leadership tables and to help Inuit women all across Canada."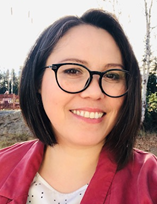 With Gerri's election as Interim President, the role of Interim Vice-President became vacant. Pauletta Tremblett was acclaimed to the position of Interim Vice-President for a one-year term. Pauletta is a new board member, elected to represent Happy Valley–Goose Bay at Pauktuutit's recent Annual General Meeting (AGM). Pauletta is a survivor of the Sixties Scoop and a mother to three growing children. She has a Bachelor of Arts degree double major in Criminal Justice and Conflict Resolution from the University of Winnipeg and is near completion of the Bachelor of Social Work Degree with the University of Manitoba. She currently works full-time with the Nunatsiavut Government as the Inuit Health Survey Coordinator.
In reaction to her new role, Pauletta shared, "I am honoured to be an elected director with Pauktuutit Inuit Women of Canada. The nomination came from some long-time friends and supporters. When I was nominated to hold the position of Interim Vice-President, I had some doubt as I am balancing full-time employment, my second university degree, [my roles as] a mother and wife, and other volunteer positions such as the 60's Scoop Healing Foundation and local school committee. With gratitude, I received encouragement from the Pauktuutit Board members that I would be supported within this journey to help other Inuit in Nunangat, Inuit women and families to have inclusion and equality to ensure the best health and wellbeing for us all."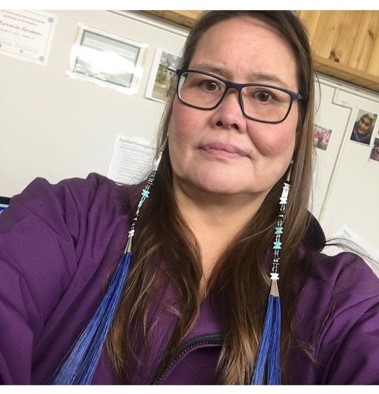 Michelle Gruben has been elected as Secretary-Treasurer for a full three-year term. Michelle is also a new board member who represents the Inuvialuit region. During the summer months, Michelle enjoys spending time on the land at Tapqaq (Shingle Point, Yukon) harvesting traditional foods to share with local elders in Aklavik. With her strong understanding of budgets and auditing, Michelle is looking forward to learning more about Pauktuutit and being part of the executive team.
"Being a board member for Pauktuutit, I am honoured to be working with strong outspoken ladies," Michelle said. "We will all work together to be a strong powerful voice for all other Inuit women and families in Canada. Being the Inuvialuit representative at Pauktuutit, I have big shoes to fill but we all have the support from other board members and also previous board members."
Pauktuutit congratulates all three of the new Executive Board of Director Members.
Resolutions passed at the AGM will dictate the organization's priorities moving forward. Full details of the resolutions can be found on Pauktuutit's website. A full list of Pauktuutit's Board of Directors can be found here.
-30-
For more information, contact Amanda Deseure at communications@pauktuutit.ca or at 613-806-3336.