Awards celebrate the inspiring achievements of Inuit women
OTTAWA, March 4, 2021 – Community advocate and fundraiser Naomi Tatty and high school student and aspiring nurse Emelia Angnatok have been named Inuk Woman of the Year and Young Inuk Woman of the Year, respectively, by Pauktuutit Inuit Women of Canada (Pauktuutit). Winners were selected by Pauktuutit's Board of Directors at their latest Annual General Meeting.
"These awards are dedicated to celebrating the achievements of Inuit women and all of their contributions to our communities and culture," said Gerri Sharpe, Interim President of Pauktuutit. "The winners for this year have demonstrated strength, resilience, and compassion during an incredibly challenging year as our community continues to battle outbreaks of COVID-19. They inspire us and deserve to be recognized."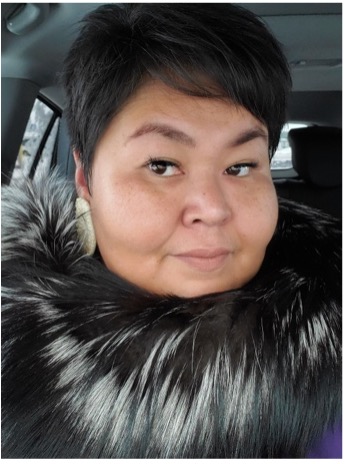 Naomi Tatty is from Iqaluit, Nunavut, and was nominated because of her tireless volunteer work assisting Inuit families in need across Canada and advocacy for Inuit culture and wellbeing. Fluent in Inuktitut and English, Naomi, works as a Customer Service Agent at Canadian North and is also a strong advocate on the issue of tuberculosis in Inuit communities. Naomi is also well known by community members for organizing fundraisers to assist with the cost of travel and funeral expenses for those who have lost a loved one. Naomi proudly helps to keep Inuit culture strong by sharing her skills in sewing and the Inuktut language. When asked what advice Naomi had for other Inuit women, she said, "Always give a helping hand and treat people with respect."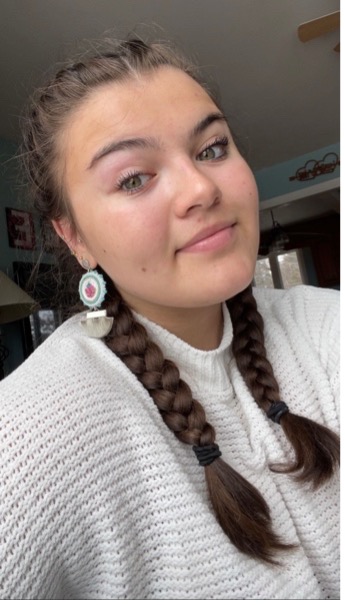 Nain's Emelia Angnatok is the winner of the Young Inuk Woman of the Year Award. Emelia is one of this year's high school academic graduates of Jens Haven Memorial School. In school, she is a proud Husky athlete and scholar. Out of school, she is an active community member, who runs a small business making traditional earrings. She also practices the revitalization of the Inuktut language and has successfully competed in numerous Inuktut speak-offs within Nunatsiavut. Emelia lives a lifestyle that has strong connections to Inuit culture and traditions. She hunts, fishes, and traps with her dad, Joey, and has learned to live off the land and the sea. She is a great role model for the younger children and has the utmost respect for her Elders.
With aspirations to work in medicine, Emelia has been accepted to Memorial University of Newfoundland. She plans to become a Registered Nurse.
In response the winning the award, Emelia shared, "Being awarded with the young Inuk woman of the year award showed me that no matter where you come from, big or small, there are ample opportunities for Inuit youth by showing passion about our culture and participating in events that will carry on traditional practices. I'm beyond thankful to have been awarded, and I hope that other Inuit youth will continue to do what I am doing by keeping our culture alive."
30 –
Pauktuutit Inuit Women of Canada is the national non-profit organization representing all Inuit women in Canada. Its mandate is to foster a greater awareness of the needs of Inuit women, and to encourage their participation in community, regional and national concerns in relation to social, cultural and economic development.
To set up an interview with the winners, please contact:
Amanda Deseure
communications@pauktuutit.ca | 613-806-3336