Featured Profiles
Find out more about these great entrepreneurs
Martha Kyak
InukChic (Ottawa, ON)
Jeannie Papigatuk
Inuk Time (Mont-Tremblant, QC)
Crystal Martin
Okpik Consulting (Ottawa, ON)
Leena Evic
The Pirurvik Centre (Iqaluit, NU)
Leena Evic has been an advocate for the Inuktitut language and culture as long as she can remember. As a young girl, Leena loved the beauty and subtlety of Inuktitut and recognized its importance as a foundation for culture. Today, Leena is co-owner of the Pirurvik Centre (PC), established in 2003 as an on-the-land retreat grounded in Inuit culture. "A Place of Growth," the Iqaluit-based company focuses on three main areas – Inuit language, culture and well-being.
PC is a social entrepreneurship company – the centre has a strong social basis but operates under a business model. This model allows them to apply their core values to their work in a sustainable way and allows the flexibility to give time to social projects close to their hearts.
The company doesn't spend a lot of effort on marketing. They are quite selective about their work and a good flow of opportunities is provided word-of-mouth from happy clients.
For Leena, elders have been primary role models and mentors. Much of the inspiration for her work comes from elders. The reward she receives from her work comes largely from working with elders who are a rich resource for a complex language full of ancestral knowledge.
A key to success has been finding a business partner that complements her skills and interests. Together, they are able to achieve much more than they could individually. Her experience as a teacher and an instructor in small business management provides the business skills needed to operate. She is also responsible for most of the language and cultural content of PC products and services. Her partner balances this knowledge with valuable technical and creative skills.
Some of the biggest challenges Leena has faced with her business are meeting project deadlines. She also notes that it can be difficult to find funding for business expansion. There are often funds available, but the paperwork can seem complex, frustrating and requires a lot of running around to get information to different funding agencies. As with many small businesses, Leena uses an accountant for her taxes, although she has a good understanding of the tax process.
For Leena, the many challenges of operating a business are outweighed by the benefits. Every day she gets to do something she loves. She chose the business she is in because she had a strong desire to preserve the Inuit language and culture. Leena never aspired to work as an employee and now feels her work is greatly rewarding. While other business people work with the hope of retiring or selling their business, Leena has no interest in retiring – she likes her work too much.
Reflecting on her experience in business, Leena had the following advice:
"Maintaining a balance in your life is critical to success in all ways. You need to take care of yourself physically, mentally and spiritually."
Practice what you preach and "Walk your Talk." Maintain your integrity in business and the market will find you.
Sadie Vincent-Wolfe
I Like Cake (Iqaluit, NU)
Sadie Vincent-Wolfe has been a baker for most of her life, although her interest in starting a formal business has only developed over the past few years. Growing up with lots of relatives, there was an endless cycle of birthdays, anniversaries and graduations, with many cakes. Sadie gained experience in the kitchen sharing cooking duties with her father. Dessert was the best part of each meal – particularly Sadie's cheesecake.
A few years ago, Sadie was out of work, pregnant and looking for a way to bring in extra income. Friends and family aware of her talent began asking her to bake cakes for special occasions.
Early on, Sadie took steps to increase her business' chance of success. All the money made from selling cakes was saved and used for buying new baking equipment and an upright freezer. A new system for scanning pictures onto cakes has also been very useful, saving her time and maintaining a high product quality. Sadie needs a few more things of course, but she is well on the way to having a good supply of baking equipment.
Sadie's savings will help her in other ways as well. When she approaches a funding agency to help finance her business, she will already have some equity (money invested) in the business. This will make it easier for her to access additional funds for expansion, new equipment or hiring staff. Funding agencies like to see that the owner has put some of their own money and resources into the business.
Sadie's product market is a mix of people wanting cakes for special occasions. This includes the legislative assembly and the many organizations and government agencies with frequent meetings in the territorial capital. Sadie is confident that this market will be able to afford her products. Many Iqaluit residents are fortunate to have good paying jobs, providing them with significant disposable income. As Iqaluit expands rapidly, Sadie's business seems well placed to grow with the city's prosperity.
There are also no real competitors for her business. While there are other retail operations in town, they only offer products that are made in the south, usually frozen and limited in terms of design and flavours. The high quality, uniqueness and homemade aspect of her cakes allow her to charge a premium for her products.
One of Sadie's key strengths is the support of her family and friends. Her husband has been very supportive of her dream for a business. He also works in a hardware store, so he can help with any store renovations that may be needed. The support of one's partner is a critical component of success for many businesses, particularly when there are children at home. Her sister may also work in the store while the business is starting out.
Sadie's knowledge of the business support agencies in Iqaluit, such as Kakivak Association and the Baffin Business Development Centre, is also advantageous. Knowing about these supports and accessing them is an important part of setting up a new business and maintaining an existing business. Sadie has also attended a workshop for Inuit women interested in starting a business, hosted by Pauktuutit. She found the workshop to be very useful and liked connecting with other women with the same interests. She was able to better define her ideas for business, become more confident about writing a business plan and learn important information, such as business licensing requirements for the city and pricing strategies.
Sadie is lucky – she knows what kind of business she wants, she has some savings and equipment of her own, she's confident and she has a good idea of the market for her products. Equally important, she knows some of the basics of running a business and she has strong support from family and friends. These are all essential ingredients that go into the mix of a successful business.
It's all starting to pay off for Sadie. Sadie receives four to six orders a week and she was recently asked to provide a cake for the Order of Nunavut ceremony in Iqaluit. Increasingly, orders come from people who have learned about her cakes by word-of-mouth. Currently, Sadie is seeking out a location for her business. She is keen to attract walk-by business and maximize the exposure of her products. While her dream of opening a business is on its way to becoming a reality, Sadie is well aware there will be more challenges. As she puts it:
"Always know that you are going to face hurdles in your business. At times you may not think that you have the strength and resources you need to overcome those hurdles, but you do and you will."
Bernice Clarke
Uasau Soap (Iqaluit, NU)
My name is Bernice Clarke and I was born and raised in Nunavut. I started my business in my kitchen and decided to venture out to the craft fairs in Iqaluit. Everyone was very pleased with the product so I continued with the body butters and grew into soaps. We are now selling shampoo/conditioners, lip balms, kamiik grease and of course what we started with, body butters. We would like to keep expanding, we just need more space. We are quickly outgrowing our kitchen!
We are receiving orders from all over by using Facebook, word of mouth and attending craft shows. We have attended the January 2016 Northern Lights Tradeshow in Ottawa, as well as 'The Crafted' show and sale at the Winnipeg Art Gallery in November 2016 as a representative of the artisans of Nunavut. At both events, we sold out and gained new customers!
We receive a lot of support from family, friends and other businesses. We also have people approach us letting us know who to reach out to for grants. Many people want us to succeed, it's amazing!
Friends and family have shared their ideas with us. For example, we were approached by Meeka Mike to use Bowhead oil into our soap and butter. It mixed in very well with our all natural products that were already healing eczema! The Bowhead is very special to many Inuit because the whale was banned and was lost as part of our day to day food. By adding Bowhead into our skincare line, we made Inuit feel like we were reclaiming the Bowhead from the Whalers.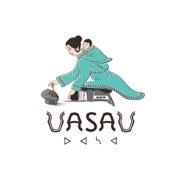 I was told a story of an elder who cried when he heard there was bowhead oil in our soap. He knew that the bowhead oil would heal his eczema and the bowhead whale had a very special meaning. We expanded into Narwhal & Beluga whale oil. My husband designs the soap to mimic the skin of the Whale.
We have had Elders approach us suggesting to us to use what Inuit have used for centuries. Many Inuit are sharing with me all the healing methods they have used for hundreds of years. Inuit are asking me to take this knowledge and bring it into our product. To use and to pass on the knowledge onto the next generation using a new method. This made me very emotional because I am being entrusted with old knowledge.
We also started incorporating tundra into our soap as a natural exfoliant and to make the soap look pretty. Same as the Bowhead oil, it gave our soap a special place for people in Nunavut and for people outside of Nunavut. We are receiving orders from all over because of the special meaning that the soap has, as well as the fact that it is crafted right here in Nunavut! Basically, this soap is Nunavut in a bar.
It is quite a challenge running a home-based business in Nunavut. To add to this, my husband and I work full time jobs. I have a casual job with Canadian North and I also sell Mary Kay cosmetics on the side. I took the Kamik making program and was in an anaana and me sewing group. My need to learn everything Inuit is like a thirst I can't quench. It has made it more challenging, but a challenge that I was ready for. It's as if something in me has awoken!
The shipping through Canada Post was very expensive. It was eating half of the profit we were making! We were patient and kept moving forward knowing that we will one day figure out a way to avoid the high postal costs. In August 2016, we placed an order using the Sivumut grant through Kakivak and we were able to go from a small operation to using industrial sized products. Using the ship was a big cost saver!


I see now that selling Mary Kay prepared me for Uasau Soap. It was very hard for me to accept money from people even though they wanted the product. I had to learn to accept the money, to keep stock, to take orders. Mary Kay sells itself so I've never had to push the product. Same with Uasau Soap. Having a support system, like my husband, was the only way that I could have worked at both jobs, taken the mandatory courses with the airline and took the sewing programs. I wanted to do it all at once and I am still learning to juggle life in general!
Using Facebook as a page, not as an account, has been both challenging and helpful. We have missed some orders as we transitioned from an account to a page but it has been helpful to get the word out. We've also started an Instagram page, which is great advertisement! You can follow us at @uasau_soap!
Some other opportunities have been lost because we have been so busy. I am taking those as a learning curve and to be easy on myself. It can be very easy to bash yourself. I am quick to stop that voice and remind myself that we are juggling a lot.
The support has been so great with friends. I have a big vision that Uasau Soap will help Inuit thrive. The business can grow and can go in many traditional ways. I often see visions swimming in my head and I have to calm myself and say one thing at a time, it will happen all in good time!
Our time is either our full-time job, our home-based businesses or spending time with friends and family. You need to have the play time as well as the work time, or you will get frustrated and resentful. Slow and steady wins the race!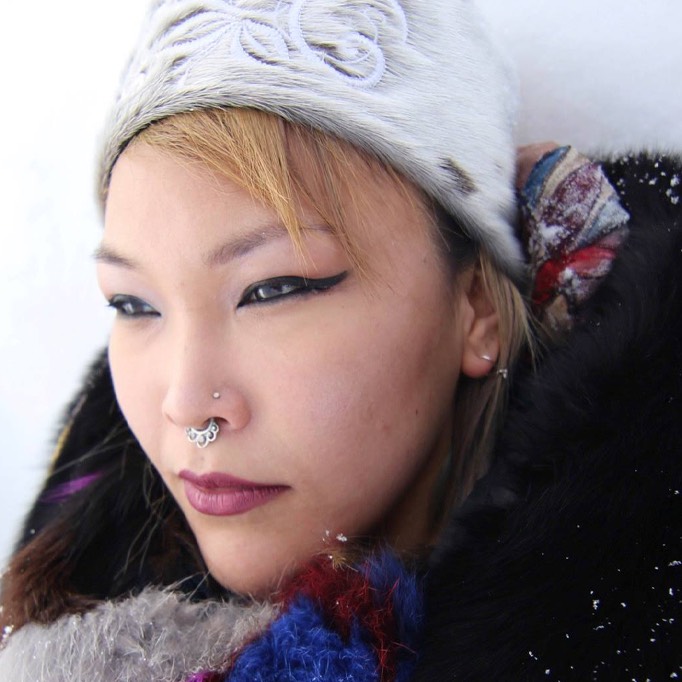 Barbara Akoak
Jeweler, Visual and Performing Artist (Iqaluit, NU)
My name is Barbara Akoak, I am a visual and performing artist based out of Iqaluit, Nunavut. Originally from the Kitikmeot Region, I embrace having an Inuinnaq and Netsilik background while living in the Qikiqtaaluk Region. I received my diploma in Jewellery and Metalwork at Nunavut Arctic College in 2015. I am also a single parent and when I entered college, my daughter was only 6 months old. This felt like such an accomplishment!
My business is mainly goldsmithing. I ensure that most, if not all, of my material are eco-friendly and biodegradable. I mostly work with semi-precious metals, precious metals, whale baleen, ivory from narwhals and walruses, soapstone, muskox horn, caribou antler, bones, sealskins, semi-precious and precious stones. I use my strong belief in protecting the Earth and all life in my work and use motifs that honour the seals and other animals. I love breaking the notion that our eco-zone and the tundra is lifeless.
My work right now is mostly feminine. To me, it is hard to cater to Inuit men because I don't really know what they like or prefer. Most men still practice not breaking taboos where they cannot talk to other women who are not their wife or girlfriend. Often, they don't look at me when they walk into the studio or a craft sale. We still live life like our ancestors did, but it is changing. I don't feel a sense of oppression or disrespect when a person carries out practices from our ancestors, but I do know each generation is different and the world is changing.
What I have learned about the art world is that there are short-cuts and then there are no short-cuts. The visual arts are very much a live and learn experience. I have also noted that through globalization, similarities in art and products among Inuit creates conflict with intellectual property. Our rights as artists under copyright are almost cancelled out in a small global community where your name can quickly tarnish if you do not reciprocate respect of other's work and the similarities.
If I were to give any advice I would paraphrase advice I got from the late Tim Pitseolak and say, keep creating what you love, no one can tell you it's wrong because it's your art. I would also add, make sure you keep your environment creative, find people you enjoy being around, and just have lots of fun! It does not feel like any work when you're making something from your mind into something tangible.
What I enjoy about using social media to promote my work is having people post selfies of themselves with my work and using my hashtag #inukbarbiedesigns! I also enjoy seeing published news articles of people wearing my work. I am filled with gratitude when I see other's happy using my work!
I must create my work holistically, I can't do it any other way. If I'm not putting good energy in my work, what am I doing? I believe abstaining from alcohol makes my work worth much more, not that I am trying to self-eulogize nor am I defaming other's and their lifestyles. Through practicing sobriety, naturally I am connecting with others and myself. Although I don't have any addictions, I understand it is a widespread problem traced back to colonialism. Much like traditional amulets that our ancestors used, I like my work to hold lots of positive energy because it can end up healing and protecting the person wearing it.
Now that #decolonization is a hot-button-topic in the indigenous realm worldwide, it is important to me to practice healing. We are holistic beings. It's not that I'm begging social media for a reaction but it gives me strength knowing I'm not the only one needing healing. Being Inuk is not Pan-Indian. I enjoy other nations recognizing me as Inuk and appreciating my stories and traditions that I carry with being from the Kitikmeot Region while living in the Qikiqtaaluk Region.
The struggles I find in this industry is having to confront people with grace when I feel they are about to exploit me. People and organizations always want to undercut my prices and work. I use my visual arts as an extension of my voice to speak about colonialism, oppression, and taking back our voice as Inuit. No one can define what being an Inuk means, I determine what it means. It's one thing to create lovely pieces but it's a big "screw you" to list my human rights on a description box at an exhibition next to my art!
Uvvautik Soap Factory
Jaanimmarik School – Girls Project Class
We are a group of High School students (Project Girls) who started a small business in September 2014. We named it "UVVAUTIK Soap Factory". We started this business so that we would discover our full potential through a "hands-on" experience. We have grown our business from simple soap making to include lip balm, face cream and other skin care products.
In March 2016, we began producing essential oils from plants native to Kuujjuaq. Our products are all natural. We are proud to be the very first Nunavimiut to create essential oils! We began making our own essential oils because buying them was too expensive. The lowest price we could find for a five-milliliter vial of Labrador tea essential oil was $32 and we couldn't afford to use it. So instead, we decided to produce it!
We decided to try and make our essential oils from our community plants such as Labrador Tea and Black Spruce needles. To be able to experiment with this, our teacher presented our project to Brighter Future program. It has been accepted by the mayor and councilors of our community so we had a training a year ago (March 2016) and we bought the equipment too. Labrador tea is a hearty and very fragrant shrub that covers the tundra. Labrador tea has a piney and citrus scent and takes very long time to pick so we use this essential oil particularly for our perfumes and creams, but not for the soaps because that would take too much time! Instead, for our soaps we use the Black Spruce, it gives a really good aroma to the soaps and to the bath oil!
Our first distillation of Labrador tea was 27 pounds! We were able to produce 57 milliliters of essential oils from our first distillation, which made 11 5-milliliter vials, worth about $350!
We are so proud to produce a locally-harvested product, but also a product that has so many medical and nutritional benefits. Black spruce is known to release blockages and open the respiratory system, while Labrador tea has long been used as a tonic for liver and kidney disorders as well as a topical ointment for skin problems.
While we do not have our own distilling facility yet, our teacher has the equipment set up in the covered porch of her home, where she hosts us when we're ready to distill. We are unable to use the equipment at school because it is heated with propane gas and our school's insurance does not cover this. We get our propane at a discounted rate from Mr. Willie Gadbois, our local distributor!
The new equipment and scents have let the Girls Project expand, their horizons and they really appreciate the opportunity to experiment and make new products.
Nunavik Creations approached our group in 2014, and has sold our soaps ever since! Our products are also available for sale to the public by contacting Jaanimmarik school. To date, we have saved almost $5000 that we have placed in our bank account. We use this money to buy the ingredients we need, but we want to purchase a new distiller heated with electricity so we will be able to use it at school.
Demand is so high for our soaps and skincare products that we struggle with supply! We often set up a table and sell our soaps at Christmas fairs, but we sell out very quick! We have been asked about whether we would want to expand online and create our own website, but we believe that if we make a website it would become very difficult to meet the demand. So far, most of our clients are from Kuujjuaq (KRG, KSB, CLSC etc.)
We are very proud of our product and our business! As a customer once said, "Your products spread happiness on my skin!"
A note from our teacher, Suzanne Chenard:
"Our small business gives a team spirit to my class. Since 2014, I have seen the girls changing. They have become more involved in the project and in the academic subjects too. I can see that they are proud of themselves and of their accomplishment. They develop more confidence in themselves and in their future."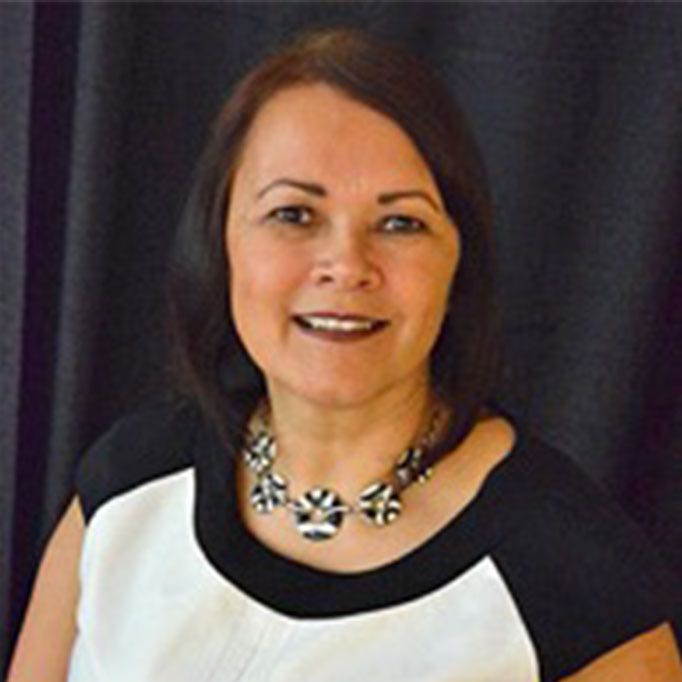 Hilda Broomfield-Letemplier
Pressure Pipe Steel Fabrication Ltd. (Happy Valley-Goose Bay, NL)
Hilda is the President and Chief Financial Officer of Pressure Pipe Steel Fabrication Ltd. (PPSF) – a company that provides steel fabrication and welding services in Labrador. PPSF has ten employees and has established business links with clients and suppliers around the world.
Hilda's biggest challenge was a lack of confidence to negotiate with financial institutions during the initial stages of her business. However, as the business became more successful, Hilda discovered that the funding agencies were more willing to help. Over time, she also realized that doing business face-to-face and on a personal level works the best. For example, a funder was unwilling to help until she travelled to their offices and had a meeting with them. She got a funding commitment the same day. As she says, "The personal relationship is the key – let them know who you are and what you are like."
Hilda recalls the first five years of the business as being the hardest. She was working at a college, taking courses, working evenings and weekends at the business and looking after her young family. There were a lot of sacrifices – time not spent with her children and few vacations without a lot of extra money to spend. Everything was going into the business to make sure it was strong and healthy. At one point, even their house had to be remortgaged and "Kraft Dinner was a regular menu item."
According to Hilda, "I was a shy little girl growing up and I had no idea that I would one day be running a bunch of businesses and dealing with complicated business decisions every day. I started off helping my husband with his original business and now we have a 100% Inuit/Indigenous-owned business. I like the challenges and the rewards that go with owning your own business and the fact that the successes we have are all ours." She offers some advice:
Develop a hunger for learning – "learning is a lifelong process.' This isn't just a saying; it is an important attitude to have in business. The world changes quickly and to be successful you have to understand these changes and be prepared to adapt your business to meet needed opportunities"
In the early years of a business, be prepared to sacrifice and spend lots of time and energy on the business. It may not seem like you are getting ahead at times, but the business will demand a lot of attention and effort before it really starts to pay off.
Business involves risk. Very few businesses involve no risk. By careful planning, hard work and not taking too much out of the business at first, the risk of failure becomes smaller and the chances of success get much bigger. Be willing to take risks.
Learn to be comfortable with large amounts of debt but be confident that the business will succeed. This will be hard to do at first but as you gain experience, skills and confidence, it will get easier.
Don't take no for an answer. You are smart and hard working. Don't let challenges become obstacles. Figure out how to deal with them and move on.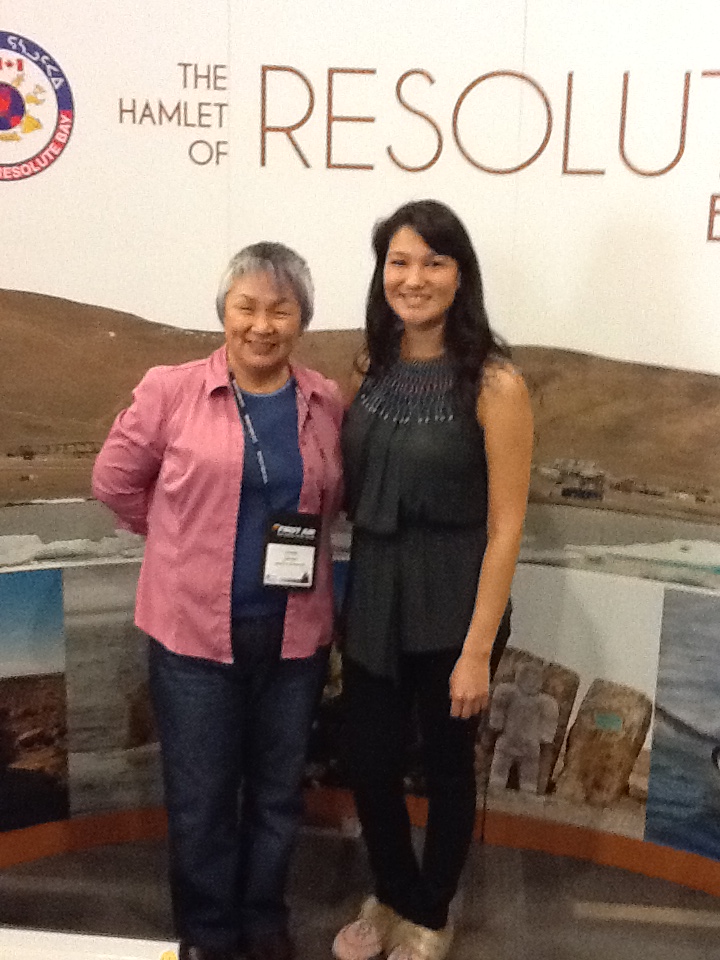 Louisa Gillespie
Arctic Flower Greeting Card Business (Resolute Bay, NU)
Louisa moved back to Resolute Bay after living in the south for 30 years. One day, while out for a walk she noticed a cruise ship in the bay. Louisa investigated and found that Resolute received a number of cruise ships during the year. The visitors came to the community for a few hours and often left without buying anything or having any tours or events planned for them. She noted right away that there was an opportunity to sell things to these visitors.
Louisa began collecting beautiful flowers growing around the community and pressing them in old telephone books. Using her artistic talent, she made gift cards with the pressed flowers on them. Then, Louisa faced a challenge in deciding how to sell the cards. She contacted the gift shop at the airport and the rest is history. She began to produce more cards and attempted to build up a stock at the gift shop, but they often sold out. On good days, she sold up to 50 cards!
Louisa has explored new ways of producing the cards, developing a series of sample postcards with images of her flowers and art work on them. These cards provided her with the opportunity to expand her product selection, reduce her workload (as she didn't have to produce each individual card) and provide customers with products at different prices.
Louisa's business has now grown to the point where she would like to move into a larger work space. To work towards this goal, Louisa attended a small business workshop organized by the Baffin Regional Chamber of Commerce. The workshop focused on helping participants develop a business plan.
Another important resource for Louisa has been the local Economic Development Officer (EDO). EDOs are the primary support for local businesses. They provide information on funding and support programs, help develop business plans and address a range of other issues that affect businesses.
Louisa currently sits on the hamlet council and works as a part-time student councilor. These responsibilities leave her with less time for running her business. This is a common challenge for small businesses – success can mean you have to work more and spend less time on other things.
Louisa's interest in business has stimulated thoughts of starting another. Currently there are no services to take tourists around the community and to archaeological sites nearby. Louisa feels there is a viable opportunity to offer tours for a reasonable price. Again, she has identified a business opportunity that builds upon her interests, her skills and an available opportunity.
Louisa says she is as busy as she wants to be with her business. Many small business owners aspire to this goal. Her advice:
Do not only focus on making lots of money, but find something you enjoy doing and that provides an income
Have faith in yourself and your skills, work at something you like to do, and learn to look after yourself first – a successful business isn't worth your health.